​See more Do more Know more
Bridging the visual communication gap with instant expert knowledge, anywhere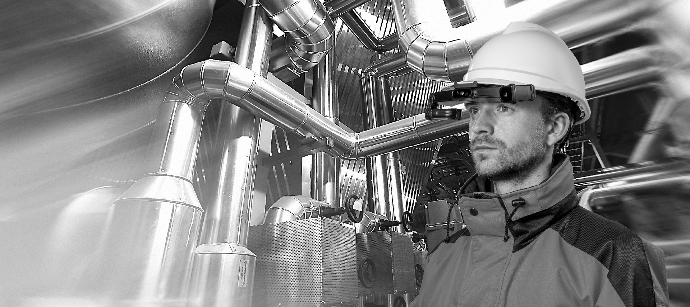 ​ The virtual connection allows experts to feel like they are right there with the customer when there is a complex job to complete. This solution is the next best thing to being on-site on the production floor.

Features & Benefits


Increased Efficiency
Quickly diagnose and troubleshoot problems, reducing the amount of time spent on-site. This can help to reduce costs and improve customer satisfaction.
Improved Collaboration
Collaborate with colleagues in different locations, allowing them to share information and work together more effectively

Enhanced Customer Service
Provide customers with a more personalized experience by providing real-time support and advice from a distance. This can help to improve customer satisfaction and loyalty.





Cost savings
Save businesses money by eliminating the need for costly on-site visits and travel expenses.

Increased Safety
Avoid having to travel to potentially hazardous sites or work in dangerous conditions. This can help to reduce the risk of injury or illness for technicians and customers alike.
Improved access to knowledge
Allow customers to get help from experts without having to be physically present. Passerelle Coach can also be used to provide training and education for employees or customers, allowing them to learn new skills or gain a better understanding of a product or service.
Live annotations
Guide the on site technicien by real time typing and drawing
Media Library
Use pictures of on site situations, and videos of recorded flows of actions for evalutions or training

Call invitation
Start a support session by sending a link via email or sms to the remote user

Intelligent Routing
Avoid forwarding of support requests by directly connecting the right expert

Supported devices
Make use of different kind of devices to communicate: tablet, smart glasses, smartphone

Insights
Detailed activity logging of communication sessions for analysis, billing, reporting

Secure
Secure login with your own credentials, 2FA support & integration with existing backend systems

Recording
Record your session as prove of work or as teach